The Rwanda Correctional Service (RCS) today launched five Technical and Vocational Training Schools (TVET) which have been built in five prisons across the country to equip inmates with skills that will improve their well-being after serving their term. sadness.
The national event took place in Rwamagana prison where 200 inmates registered in masonry, electricity and welding.
"This is an opportunity that you must seize with full hands because it will equip you with skills that will help you after you have served your sentence," said Johnston Busingye, Minister of Justice and Attorney General who started TVET prison in Rwamagana.
"At the exit, go, compete in the job market rather than get involved in crimes. "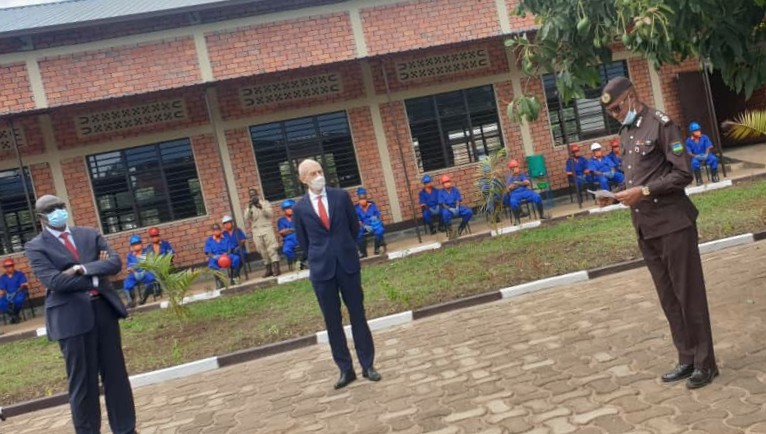 Busingye started a TVET school as part of a project that cost RWF 4 billion, including sponsorship from the Netherlands. The Netherlands Ambassador joined Minister Busingye at the launch.
The TVET school consists of a six-month program in which graduates receive the TVET Council certificate.
Their teachers come from outside the prisons, but RCS is building an internal system that would allow the institution to meet the needs of its students.
According to CP Charles Kwizera, project manager, 36 correctional officers have joined the IPRC school, a senior technical program. After graduation, they will serve in the TVET school, RCS program.